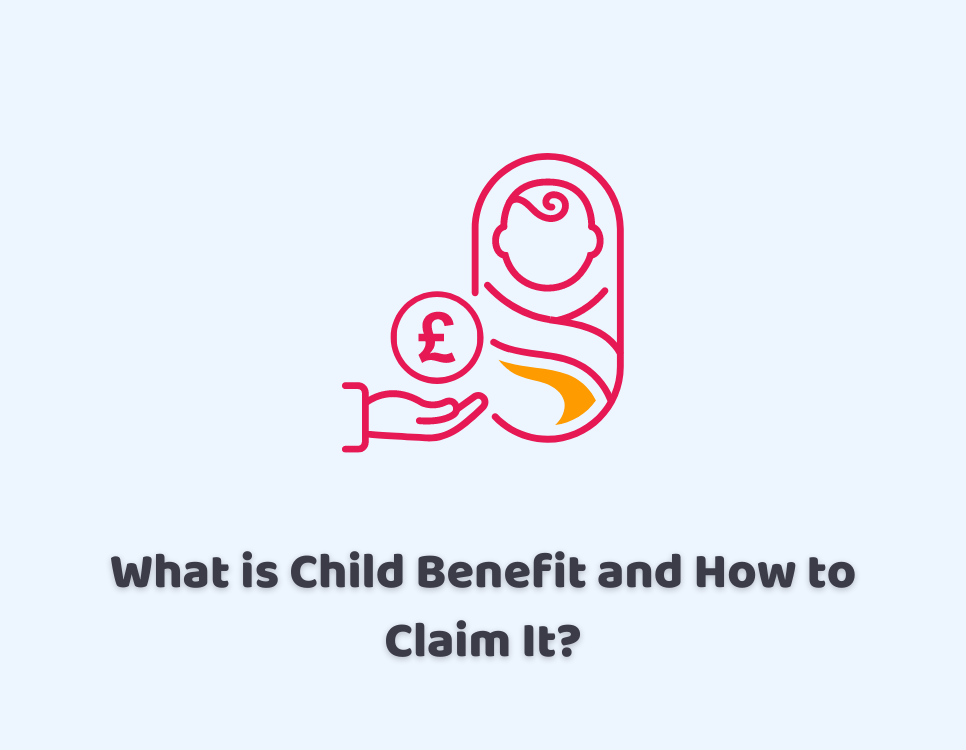 What is Child Benefit and How to Claim It?
If you want to raise your family budget and you've just had a baby, you can claim child benefit anytime, but it is better to do so before the infant is three months old. You still need to apply, even if you believe that you won't get anything. In this way, you won't fail to take advantage of this benefit. Let's explore what is child benefit and how you can claim it?
What is Child Benefit?
If you're parents or bringing up a child as a guardian, there's a certain amount of money you'll get as a child benefit. These rules apply to England, Wales, Scotland and Northern Ireland.  Essentially, this benefit is non-taxable, but if you or your partner earn over £50,000 (higher rate taxpayer), you need to pay tax on it.
 Don't have time to claim Child benefit? Turn to us! Rely on CruseBurke to take care of all your tax and financial issues. Contact us right away!
Can You Get Child Benefit?
You are entitled to receive this benefit if you are responsible for bringing up a child who is:
aged below 16
under 20- if they're in approved full-time training or education
You won't get this benefit if your child:
starts a paid job for up to 24 hours or more in a week
is not in approved full-time education or training.
starts apprenticeship
gets certain benefits in his/her own right
How Much Can You Claim as Child Benefit?
Currently, in 2021/22, there are two child benefits rates that you can get. You can claim:
£21.15 a week for your first or eldest child
£14 a week for additional children
It means that you get over £1,000 a year if you have one child, and an additional amount of £800 for second and more children.
Manage your individual and business finances with CruseBurke. Just let us know your need for affordable financial services tailored to your business needs! 
How to Claim Child Benefit?
To claim a child benefit, you need to send the form (CH2) to Child Benefit Office. You can get the online form here on the government website. If your child is born outside the UK or Northern Ireland, you need to provide the original birth certificate of the child that will be returned.
Other than that, you don't need to send your child's birth certificate. For adopted children, send the original adoption certificate.
How You Get Paid a Child Benefit?
You'll be paid this benefit directly to your Bank or Building Society account. You get the payments every four weeks, but it can be paid weekly for the people who're single parents or get:
income support
income-based Jobseeker's Allowance
income-based Employment and Support Allowance
universal or Pension Credit
What Happens Next?
When your children turn 16 until the 31st August or are 20 if they stay in education or training, you'd not receive the child benefits. When your child turned 16, HMRC will ask via a letter that whether your child will stay in training or education or not. You need to respond to this letter to keep receiving the child benefit.
You also need to inform HMRC if your family circumstances change, for instance, you are separate from your partner or your child moves out. If you or your partners earn above £50,000 a year, you might need to pay more tax. It only starts in April after you claim.
In case, you disagree with HMRC's decision or your claim is rejected, you can ask for 'mandatory reconsideration'
Quick Sum Up
We hope now you have got a good understanding of what is child benefit and how to claim it. You need to apply for it to get over £1,000 a year if you have one child and £800 if you brought up more than one child. To claim it, just need to send the CH2 form to Child Benefit Office with the required documents. Then, you'd be entitled to get this benefit directly to your account after every four weeks or on weekly basis. Higher rate taxpayer's earnings above £50,000 a year might need to more pay tax.
Want to boost your savings? Optimise your finances with CruseBurke. We provide cost-effective accounting, taxation, and payroll services at affordable prices. Contact us today!
Get an instant quote now!
Disclaimer: This blog is intended to provide general information on Child Benefit.
---