Universal Credit and other Benefits or Tax Credits!
If you are under state pension age and above 18, but you don't have work. Or maybe you have work with low income. You must be looking for a solution that can help to meet your monthly expenses. We have got you covered here with our guide based on universal credit, a kind of financial support that provides the cost of housing, childcare for people with serious illness, disabilities, and carers.
Before you intend to apply for universal credit, certain facts will benefit you to know what exactly you can get and how it might affect existing benefits. This includes the following points of discussion:
How to define Universal Credit?
How much time does it take to get Financial Support?
How does it affect Existing Financial Support Allowances?
The Bottom Line
Interested in CruseBurke – Accountants in Croydon? Why not speak to one of our qualified accountants? Give us a call on 0208 6868 876 or Contact us. We are available from 9:00 am – 05:30 pm Monday to Friday.
How to Define Universal Credit?
In simple words, it is a payment that offers financial support to people who work with low income or suffer from physical disabilities. An important fact to focus on here is that if you are getting this financial support, this can affect the existing benefits and tax credits. This includes the following: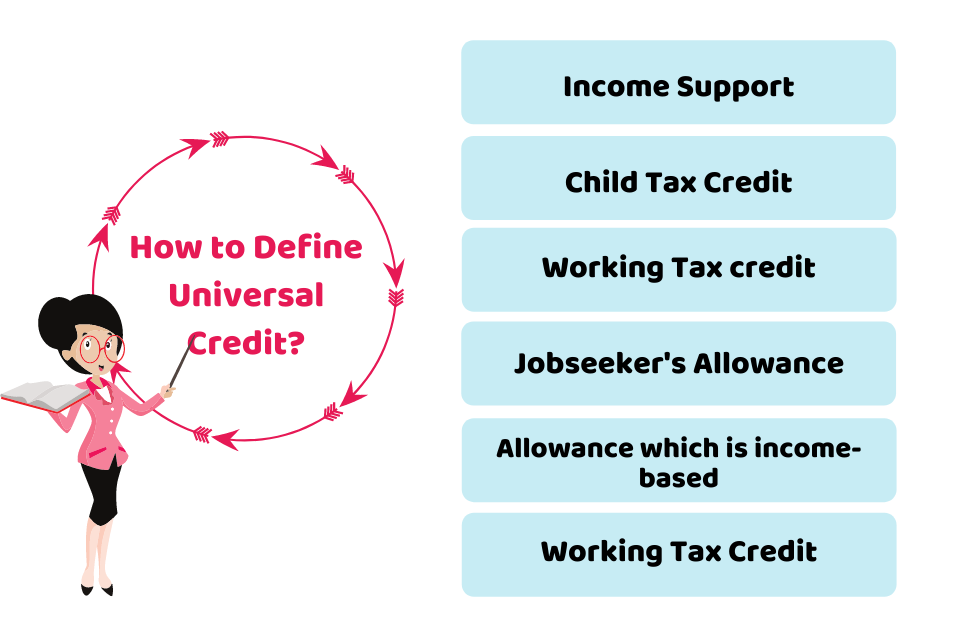 Income Support
Child Tax Credit
Working Tax credit
Jobseeker's Allowance
Employment Support Allowance which is income-based
Working Tax Credit
Moreover, DWP (The Department for Work and Pension) will not allow you to claim for above-mentioned benefits anymore. If individuals need more financial support, they can claim universal credit. In case you are getting the advantage of legacy benefits but that is not enough for your living expenses, you have to wait for DWP's order to ask you to opt for universal credit.
Get an instant quote based on your requirements online in under 2 minutes, Sign up online, or request a callback. 
How much time does it take to get Financial Support?
Once you know that you are entitled to apply, do it as soon as possible even if if you don't qualify as per your understanding. The time period is five weeks in which you have to wait to get the first payment. Sometimes, people get a better job during this time period or their living start to go up. There is always an option to cancel the application.
In severe cases when people are left with no money at all and it becomes difficult to manage the living. The advance payment offer becomes valid here and you don't have to wait for your first payment. People who are already getting legacy benefits must check from the professionals and advisers before applying. This will help to avoid chaos because once you apply for universal credit, you can't go back to old benefits.
CruseBurke Chartered Accountants in London is a dedicated firm based in Croydon, UK. Call us at 0208 6868 876 or send us an email at [email protected]
How does it affect Existing Financial Support Allowances?
It is important to learn that how applying for universal credit might affect your existing financial support, which includes:
Jobseeker's Allowance: After claiming universal credit, an individual will receive a jobseeker's allowance for two weeks and then it will stop. In case this allowance is stopped before the receiving of the first payment, you can apply for an advance to manage your living till you get your first payment.
Employment and Support Allowance: If your living circumstances starts to go up, you will not be entitled to employment and support allowance, however, you can still apply for universal credit. After applying employment and support allowance will be continued for two weeks.
Income Support: Just like above mentioned financial support allowances, income support will be stopped once your circumstances change and the same time limit of two weeks is given after you apply for universal credit as well.
Looking for all-inclusive monthly packages? Let us take care of your affairs so that you can focus on your business.
The Bottom Line:
Now that you have developed a better understanding, we can sum up the discussion by saying that legacy benefits and other financial support schemes are advantageous for people with low income or other living problems. However, to carry on the advantages, one has to follow the conditions that ensure to avoid a person getting all of the allowances at the same time.
Can't find what you are looking for? why not speak to one of our experts and see how we can help you are looking for.
Disclaimer: This article is written to provide general information based on universal credit and how it might affect your existing benefits.
---