Simple Process- Never Miss A Deadline!
You've decided to get us onboard. Great! Your worries end here. We're the knight in shining armor you've been looking for to get your accounts sorted. Never get worried about one problem, when you've got us by your side. Buckle up! There will be zero problems when you've got our guys onboard. Talk about a long term relationship building when we're there for you.
The process of working with CruseBurke is very simple, As soon as we take you onboard, we add your details in our automated email reminder system. You will start getting emails before anything is due. You will simply provide us the requested information and we will do the rest for you.
Request
Info Sent
Accounts/VAT
Submission
Information Requested
Once you've decided to get our accountants onboard, we'll get you on a call, and request all the receipts and records from you. We'll enquire about whether all the information is in paper form or a proper software.
Information Sent
Once we've requested the information, you'll send out all the right information to us.
Accounts/VAT Preparation
Are you fretting over a deadline?: Is tax payment getting on your nerves. Let our guys get everything sorted and make sure all your dues are clear. We prepare accounts/vat returns and send them over to HMRC for approval.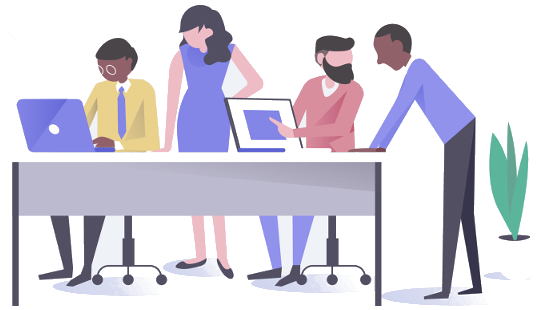 Approval & Submission
Count on a call from HMRC in no time once you've submitted all the taxes and VAT returns. Talk about proficiency delivered. You can count on our pros to do all the documents right so that there are no chances of any rejections. Once approved, we file them to relevant authorities and send you a confirmation.