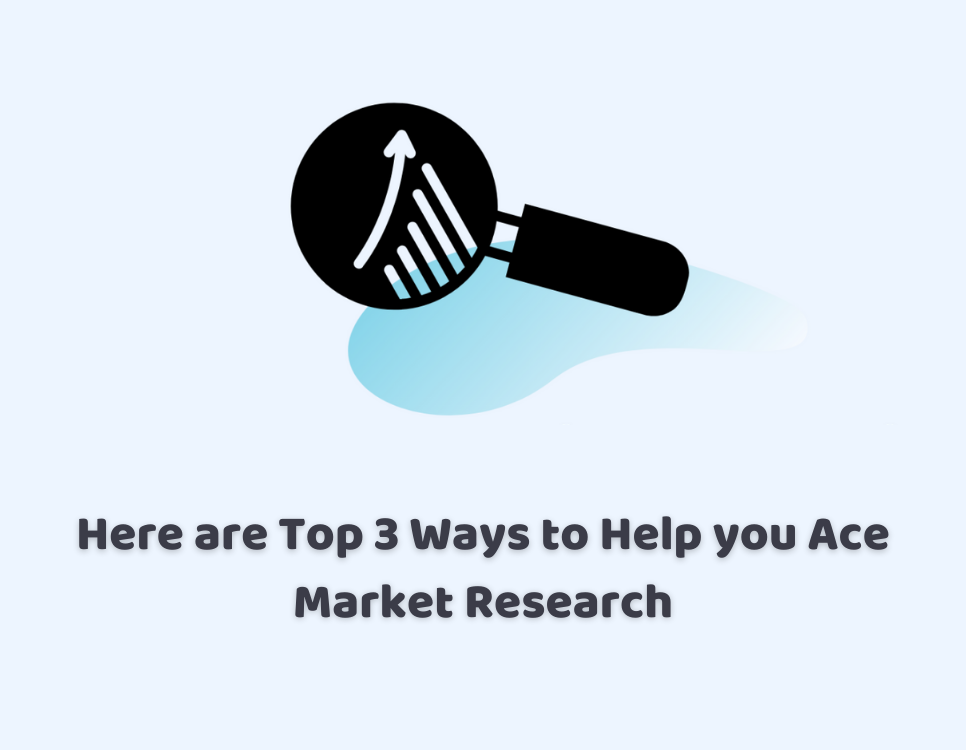 Here are Top 3 Ways to Help you Ace Market Research
Good market research is not a forgotten story for any successful business owner. It's a success formula for any business owner. You're already know how significant is it for any business. Try to work on market research.  Here are the top 3 tips to pull your business out of a crisis
Focus on your audience
Psychographics and demographics play a very important role in determining what your audience actually wants. Make sure you understand what their problems are that you're willing to solve. Know their age, gender, ethnicity, interests, etc. You must humanize your brand to ensure that it appeals to the audience. Humanize your brand to make it familiar to an audience. Remember how you chose a soap bar on a countertop just because it triggered all the happy emotions? That's because it's been branded like that. 
Your audience normally tells you what they expect from your brand. Simply send out a questionnaire to your target market and let them tell you what do they expect from your brand. 
Take Risks
You can't take risks as long as you get out of your comfort zone. It's always a good idea to explore different target markets or advertising platforms. But make sure all your risks are calculated. As suggested, make sure you do a little research before jumping onto something. Maybe lookout for similar brands like yours on a new social media platform before jumping onto it. Measure their engagement and conversion rate. Third-party apps usually help. 
The audience is the key. If you're just starting out your business, make sure you do your audience right. The data never disappoints. It tells you whether an audience is ready for something new or not. 
---