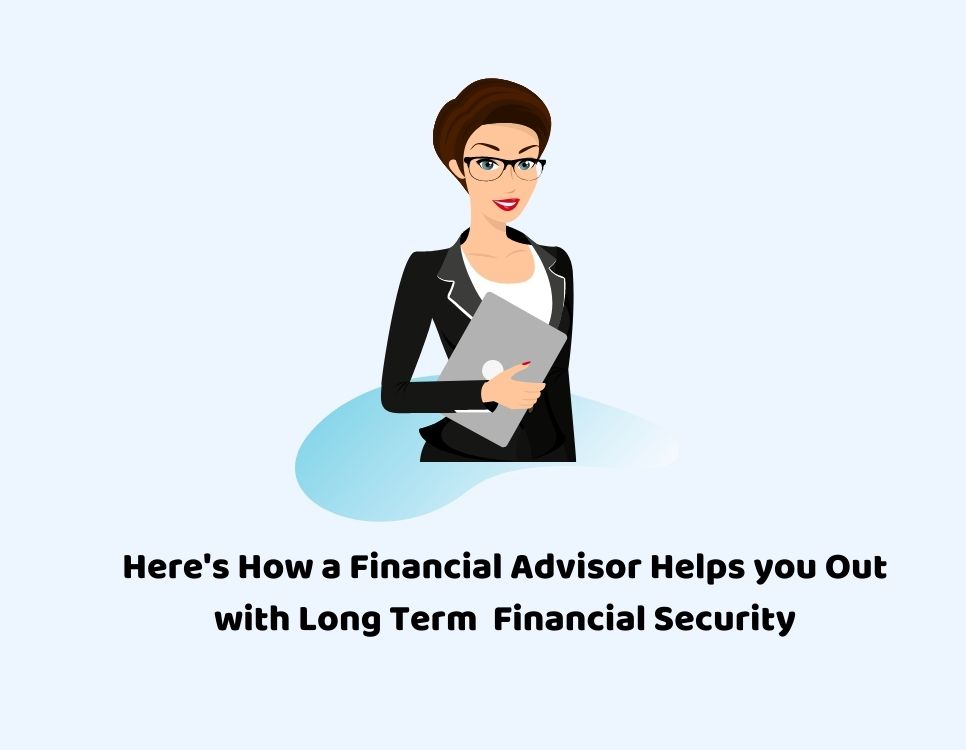 Here's How a Financial Advisor Helps you Out with Long Term Financial Security
Getting all your financial goals sorted is still an alien concept for many of you. They may sound more like a luxury to most of you. Keeping things simple, best financial advisor helps you sort out your business like a pro. They tell you where and how you must spend your money. Professional help goes a long way. This will also give you the confidence you need to make your financial decisions. You'll be certain to spend all your money wisely.  People tend to resolve all their accounting problems on their own, as they don't want to spend money on things that won't pay back in the long run.  
Why you Need Best Financial Advisor?
Talk to your financial consultant about your future plans. Let's understand the role of a financial advisor first, and let's figure out whether he's the best financial advisor? People don't emphasize much on it, because they consider themselves as financial planning experts. Normally, when you've got a lot of money coming in, you want to figure out the right channels you want to spend the money on.  This happens typically for business owners, retired personnel and divorcees. They risk losing money when they've invested in one specific channel, and there's a chance that their inexperience may make their money go down. You don't want your business to fall in inexperienced hands, therefore it would be a good idea to get some expert help. 
Types of Financial Advisors
There's a chance that you might end up with a financial consultant that specializes in your industry and knows all the problems you might face with respect to that particular industry. We'll help you find a specialized advisor as per your needs. We'll help you find just the right advisor who'll help you out with your financial needs. So what areas do our financial advisors specialize in? They deal with taxes, insurance, and some detailed work in real estate planning or retirement planning. If you're someone who owns multiple businesses and needs help with each one of these, consider it done with amazing financial experts. It would be a great idea to get expert accountants onboard. Talk about pro-services delivered at your end in no time. 
It's important to make sure that you find the right man to get the job done. Once you've done your basic research. Go on and take a step forward. Make sure you're checking out reviews and calling these customers too. Talk to your friends, and get the right recommendations. The best help you can get are the reviews definitely. 
What's the Most Reliable Method to Find Best Financial Advisor
You'll definitely need help with mortgages, investments and general financial planning. Personal Finance Society, Chartered Institute of Securities and Investments, and Accounting Firms are some great platforms to look for financial advisors. 
Specialized advisors never disappoint. It's never a bad idea to go for a best financial advisor that may not specialize in one specific industry, but industry specialized financial planners have a better grip at the problem.  So its always a better idea to get a financial planner on board to resolve your financial problems, so that you're on the road to success with all your business ideas.
---