How do I File my Company Accounts?
In the UK, limited companies are legally obliged to prepare and file their accounts at the year-end to send them to HMRC and Companies House. These accounts indicate the performance of a business in a certain period (usually a year) and show its financial position at the end of the financial year. Preparing and filings the accounts of a limited company can be a daunting task, especially for the one who wants to establish a business or who is a new business owner. So here's a quick guide to file your company accounts.
At CruseBurke, we have a team of limited company accountants to prepare and file your company's accounts at a reasonable rate. Reach out to us now!
What are Company Accounts?
Company Accounts are the overview of the financial activities of a business in a financial year. Companies House and HMRC need this information to keep track of their annual income and to levy taxes based on the information provided. These accounts consist of: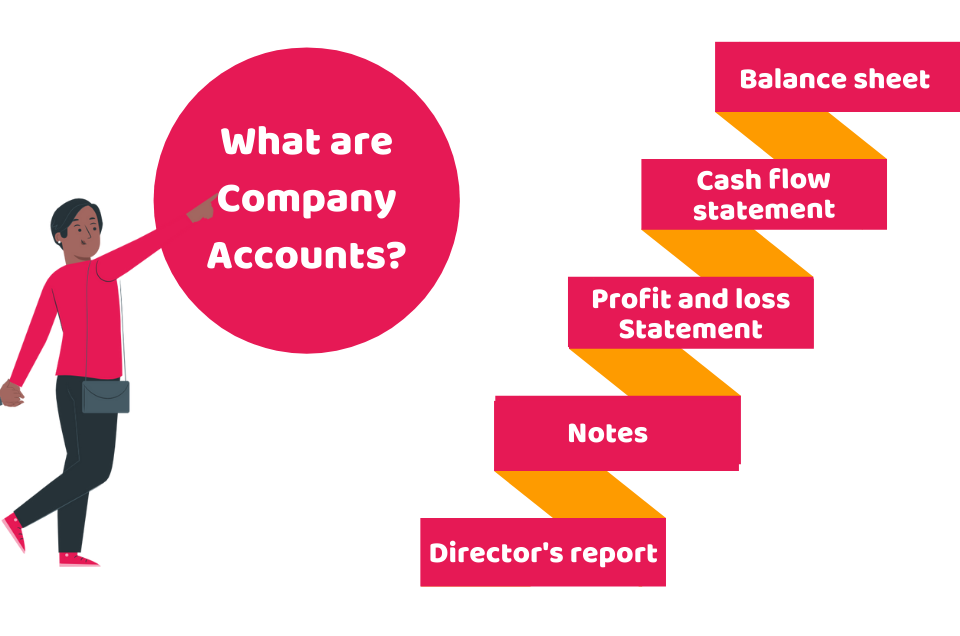 Balance sheet
Cash flow statement
Profit and loss Statement
Notes
Director's report.
Who needs to File Company Accounts?
Every limited company in the UK is legally bound to file its company accounts with HMRC. These accounts need to be submitted along with the form CT600 (Company Tax Return) and the calculations of your taxes (Corporation Tax).
In addition, you must also file your accounts with Companies House using online services or through the post. In addition, you can also file them together.
Don't have the time to manage your business finances! Be worry-free and rely on CruseBurke to handle your business finances in the best possible way. Have a query? Feel free to get in touch with us today!
How to File Company Accounts?
The simplest way to file your accounts is to use the Government Gateway website. To file, you must have your company's government gateway ID and password. In addition, you also need to have the password and authentication code of the Companies House to file your accounts at the same time.
You can get help from various accounting software for preparing and filing your annual accounts. In addition, these accounts can be sent to Companies House via post, but it takes more time to process than filing them online.
Bear in mind that you should send the company tax return online. If it's not possible, you can use paper form CT600 but you need to have a valid excuse for not filing them online. Furthermore, you can use the paper form if you need to file in Welsh.
When to File the Company Accounts?
For filing company accounts, you need to remember the following deadlines:
If you're filing the accounts to Companies House for the first time, you can file them within 21 months after registration
For filing annual accounts, you get nine months after the end of the financial year of the company.
To pay corporation tax or to inform HMRC that you don't owe any of it, the deadline is nine months and a day after the end of the financial year of the company for corporation tax.
The last deadline for filing company tax returns is 12 months after the end of the company's accounting period for corporation tax
Need Help!
Accounting and managing the finances of your limited company can be a complex and time-consuming task that includes preparing and filing your annual accounts. For this reason, most of the limited companies owners take the services of an accountant to manage their finances. Taking the services of an accountant not only saves your time and stress but also protects you from hefty penalties that occur if you manage everything yourself and make a mistake during the process. In addition, an accountant will ensure that all the legal requirements of your accounts are being met and everything is processed as per the accounting standards of the UK.
So, turn to our accountants at CruseBurke, to avoid the hassle of preparing and filing accounts to HMRC and Companies House. Contact us today!
Get an instant quote right away!
Disclaimer: This blog is intended for general information on filing company accounts.
---