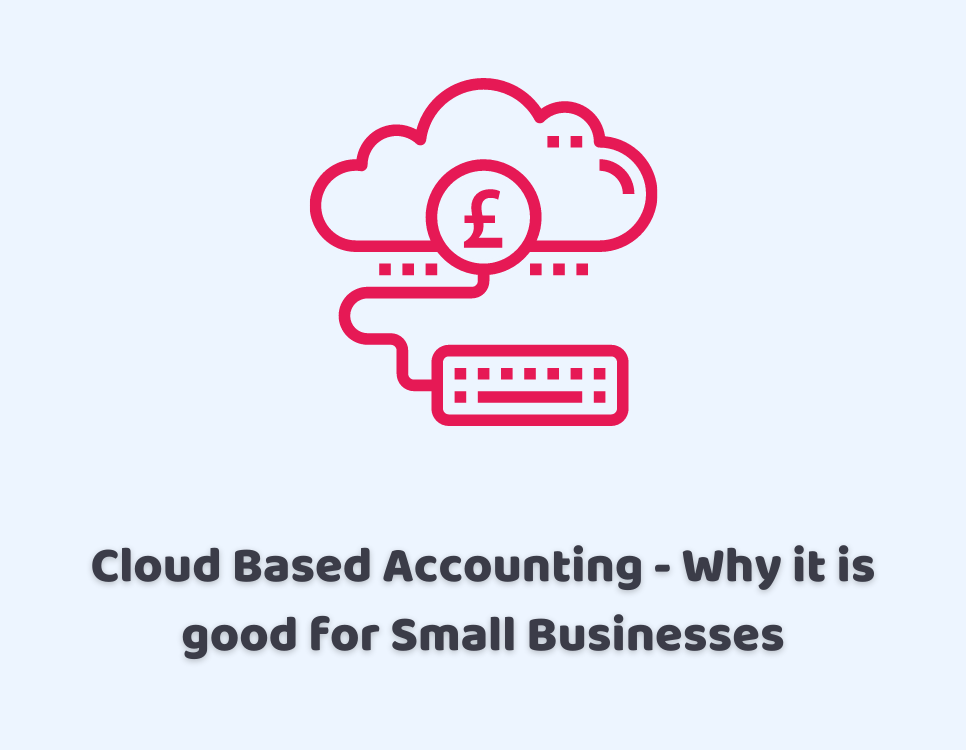 Cloud Based Accounting – Why it is good for Small Businesses
Many businesses and accountants are shifting towards cloud-based accounting. They are requesting cloud based solutions, and the trend of using this technological innovation is increasing at a rapid pace. The cloud is making your data and information all times available, and you can access it anytime, anywhere from any smart device. However, there are still some SMEs who are reluctant to move towards cloud accounting. So, in this blog, we will inform you about the advantages of preferring cloud accounting.
Allow us to move all your business finances to the cloud with the best-suit accounting software at reasonable prices!
What is Cloud Based Accounting and How it Works?
In cloud accounting, you keep your company's records such as revenues, expenses, assets, and liabilities available on the internet. It is secure and reliable as data is encrypted and can only be accessed by the person who has a valid password. In addition, there are many free software accounting apps available for managing bills, invoicing, etc. Click here to know more about the best small business accounting applications.
You can move your business books to the cloud by subscribing to online accounting software. After that, you can access your data anytime, anywhere, on any web browser, and with any available smart device. You can also save yourself from a lot of data entry by connecting the software with your business bank account as the banking operations proceed systematically (from the bank to the books).
Advantages of Cloud-Based Accounting?
There are many advantages of using cloud accounting, which are as follows:
1.

Accuracy
With the technologies like AI (Artificial Intelligence) and OCR ( Optical Character Recognition) developing capabilities, accuracy levels are increasing. It eliminates the risk of inaccuracy and the need for human re-entering by automatically generating data to other relevant fields.
2. Accessibility
You can access your finances anywhere, at any time, and from any smart device. It provides you the freedom to access and manage your business finances on the go.
3. Up-to-date Data and Saves Money
When you input your financial information, it will be instantly available to all of your company team members no matter where they are, and data will always remain up to date. Cloud accounting can save your money as it does not require any IT staff for maintenance, and you only pay the subscription fee. There are no extra costs for the updates and upgrades.
4. Useful for Making Tax Digital (MTD)
To digitally provide updates to HM Revenue & Customs monthly and to keep records of the business finances, many SMEs above the VAT threshold will be obliged to move towards cloud accounting. So to save yourself from any panic situation in the future, you should move your business data into the cloud now.
5. Security
The software companies make sure that the privacy of your data and security is always airtight. In addition, your data is systematically backed up and stored offsite (to keep it secure from cybercrime).
Final Thoughts
We hope now you are well aware of the advantages of moving towards cloud-based accounting. You can run your business remotely and be sure that the finances of your company are accurate and up-to-date. Cloud and accounting software are the best matches because they provide you with the flexibility to enjoy endless possibilities as data is accessible 24/7. In addition, it helps the owner of a company stay connected with their accountants and business finances.
CruseBurke has a team of professionals that manage your finances with the best cloud-based accounting software! Contact us now!
Disclaimer: This blog contains general information about cloud based accounting.
---