CruseBurke Accountants in Croydon - Helping businesses since World War II.
Yes, our history goes back to World War II and proudly we're that old. We've evolved over a period of time therefore, you'll be dealing with a combination of young tech savvy and an experienced team of qualified chartered accountants in Croydon who have helped thousands of businesses nationwide over decades.
Get an instant Quote Now
Accounting Problems Done and Dusted
Is financial management giving you chills? Take a back seat. Our team of expert chartered accountants help you build long term strategies. We'll do a yearly analysis that talks about the decisions that worked and didn't work out for you. We predict your future for you and help you invest in the right strategies. How CruseBurke Croydon accountants help:
Proactively Work with Croydon Accountants
We're good at problem-solving and that's what makes us stand out. We'll help you get your VATs sorted out, get all your taxes filed on time, and let you know when you're overpaying for any of them. We'll help you work on long term strategies for your business. Talk to our chartered accountants today! We help you out with:
Peter Burke
Tax Consultant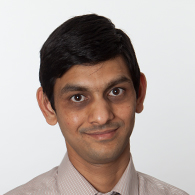 Kalpesh Shah
Accounts Manager
Mariyam Khan
Client Manager
Susan Dance
Payroll Manager/Administrator
Get in touch
Get in touch, explain your requirements, or sign up online.
Letter of Engagement
You will then sign an agreement, either Online on our website or by email.
Previous Accountants
We get in touch with your previous accountant to obtain information
We Do the Rest
Simply focus on your business and we will do the rest.
After meeting Peter Burke at a local Networking group, Cruse & Burke Accountants have been handling my self assessment tax returns, since I started working on a self employed basis over 6 years ago. They are efficient and everything is done quickly and professionally, which is great for me, as I would otherwise not have a clue how to complete them myself. I can definitely recommend their services.
Anna Ruse
Susan provides a very efficient payroll service for me.
Simon Piller
Fantastic customer service, would 100% recommend!!
Rebecca Smith
Cruse + Burke accountants in Croydon are very professional but still manage to deal with people on a friendly and personal level, always taking on board any worries or concerns that you may have. Their knowledge and skills are second to none and across their team, they're sure to have just the person you need for your particular needs
Paul Hooper